About the Shalimar Collection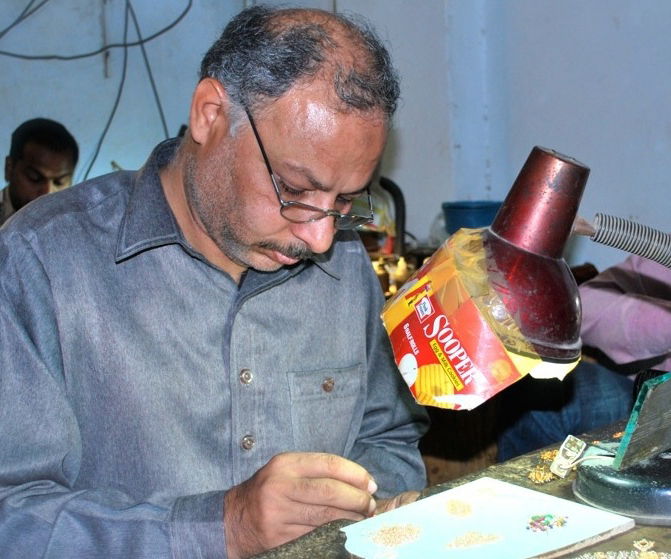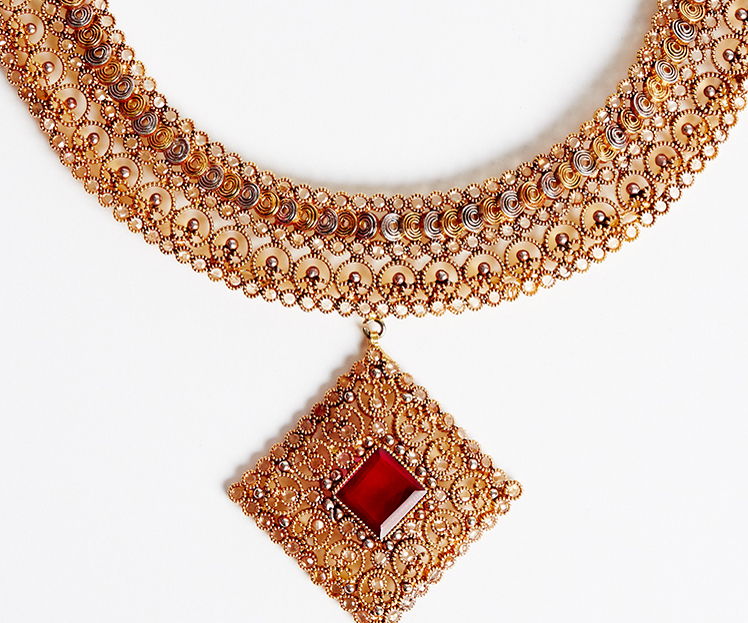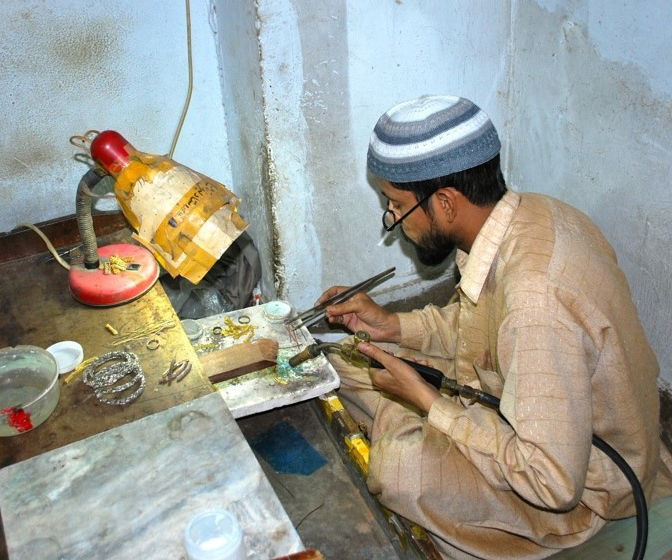 LUXURIOUS JEWELRY FUSED WITH HISTORY AND TRADITION
The skilled artisans we discovered in the markets of Lahore, Pakistan, were a large part of the initial inspiration for our brand. We have continued to work with our most trusted jewelers to develop a line that reflects the Victoria Road woman. We named it The Shalimar Collection for a garden complex in Lahore built by a Mughal emperor, which is now a UNESCO World Heritage Site. Like the gardens, the jewelry in this collection evokes the rich tradition and luxury in Pakistan's design aesthetic.
Designed in collaboration with our team in New York, these intricate handmade jewelry and accessories provide a fresh take on traditional South Asian wedding jewelry. Each piece is created by hand in workshops in Lahore by artisans with years of experience and immense pride in their jewelry and metalwork craft. The master craftsmen use rustic manual techniques passed down for generations; a single bangle takes four hours to create from the initial hammering to the finishing polish. The quality of workmanship and richness of design shown in each piece are simply outstanding. To read more about our artisans, check out our CEO's journal entry on her visit to their workshop
Reflecting the glamour and elegance of a young bride excited to embrace a new world, we love how these gorgeous ethnic looks pair perfectly with a simple, no frills look.